WORLD CHAMPIONSHIPS - DISCOVER MORE PHOTOS IN ARTICLES
Christa Deguchi was shocked and relieved by Canadian culture
28.01.2019. 08:42
Canadian international Christa Deguchi had to get used to the Canadian culture as she grew up in Japanese judo's strict, ascetic culture that places importance on seniority, so she was shocked to see the independent environment in which Canadian team members worked.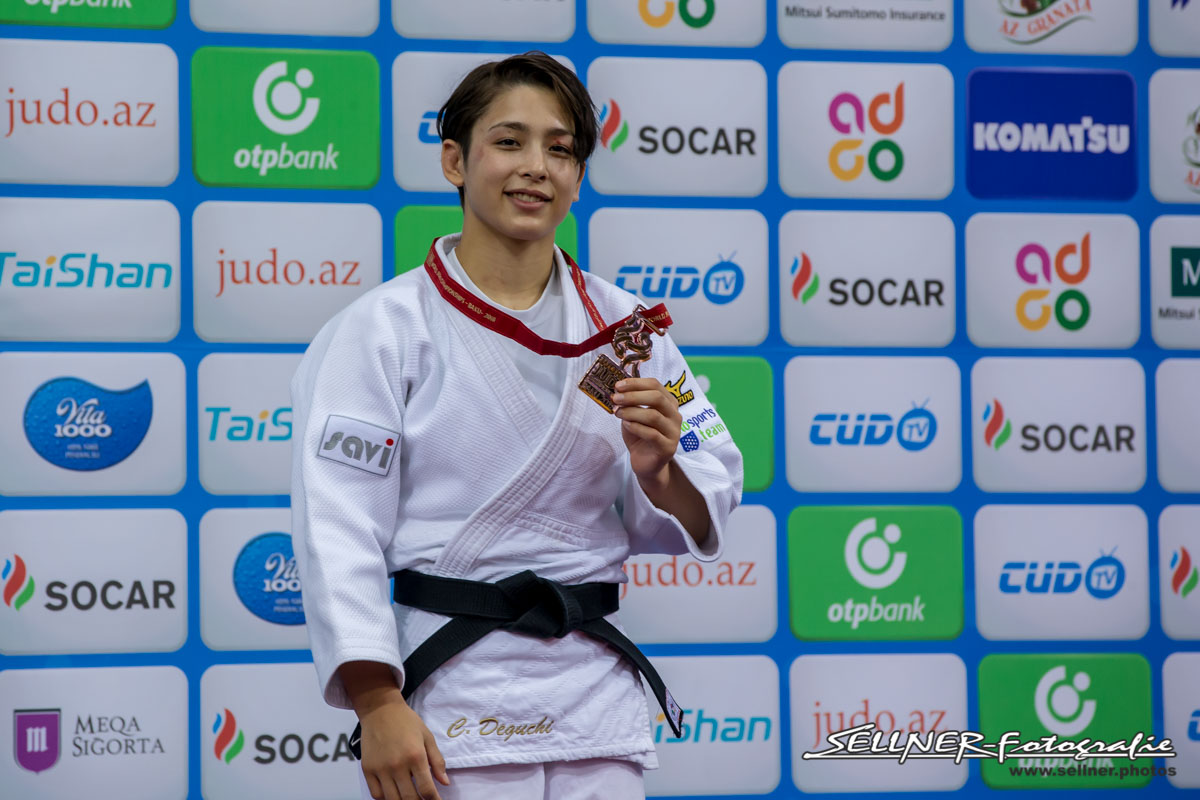 Deguchi said against the Japanese newspaper Yomiuri Shinbun: "They wore makeup during practice, something that was unthinkable in Japan. One of them even wore pierced earrings," Deguchi said. The coaches' attitudes toward athletes were also different. "Coaches didn't scold at athletes, instead they made suggestions."
Deguchi initially experienced stress from the judo cultural differences, but soon she realized an important thing about Canadian judoka. "I was impressed with their affection for judo. Because they are less restricted, they all love it." Deguchi came to this realisation because judo had in part been an obligation for her.
Deguchi: "When I represented Japan, winning was taken for granted. I was always thinking, 'What am I going to do if I lose?'"
She had a memorable experience at the World Championships in Baku last year. After losing in the semifinals, she won the third-place match to claim the bronze medal. However, she left the mat with feelings of disappointment because of missing out on the gold. She then saw something that was totally unexpected, her coach was bursting with joy. "She was so happy that I started to think, 'Why am I dissatisfied about being third best in the world?" Deguchi recalled.
Such experiences with the Canadian team have changed the young judoka's mind-set.
"Now I feel that there is someone who feels happy about me. That gives me motivation to carry on."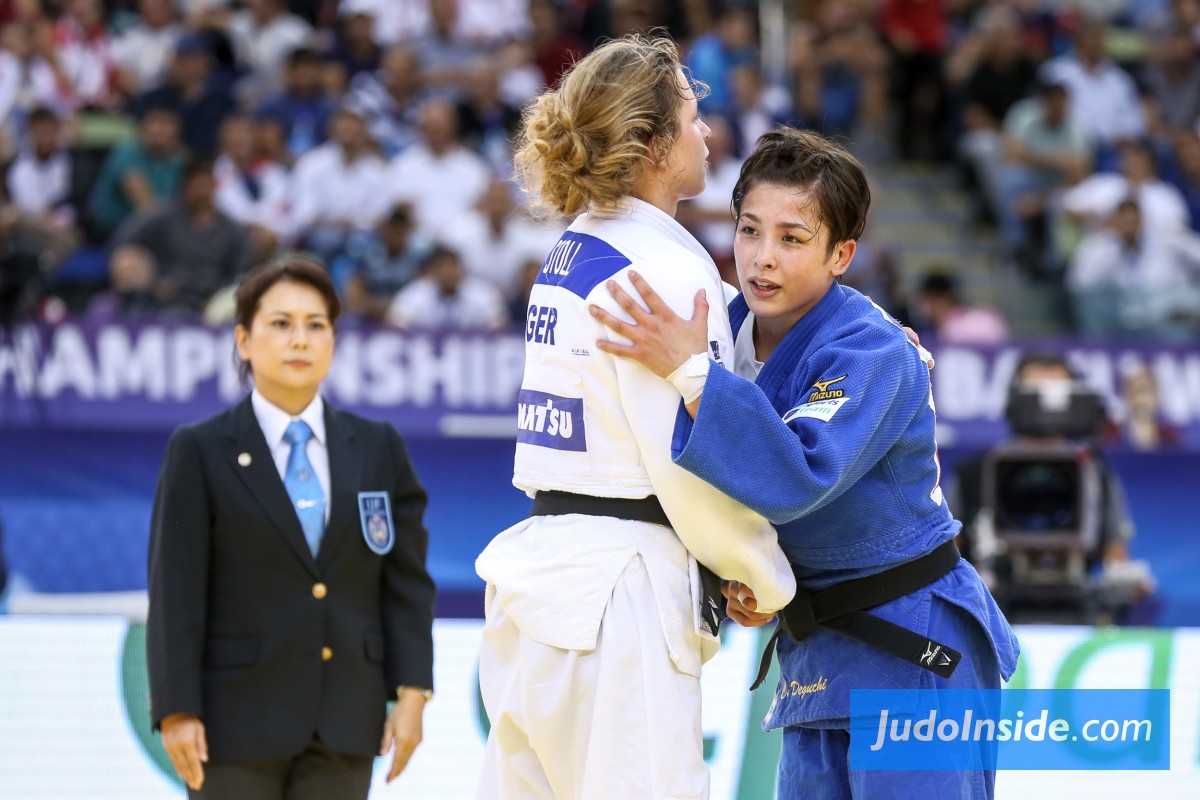 Tough competitions ahead Deguchi realises a tough road lies ahead of her this year, as the race for the Tokyo Olympics intensifies. Because of her results last year, foreign rivals will certainly do their homework on her. "I need to acquire the skills to overcome their efforts to beat me," Deguchi said.
Deguchi understands she was able to achieve good results last year partly because of an environment under less pressure. That will now change. Pressure will likely be on her. However, Deguchi is determined to gain momentum. "My goal is to win the gold medal at the Tokyo Olympics. That is what I can do to give back to Canada for accepting me."
To achieve her goal, Deguchi said she always keeps one thing in mind: enjoy the sport and do the best she can, no matter what the results.
That is the most important thing she said she learned with the Canadian national team.
by Horimu Namiki
WORLD RANKING LIST MEN
-60kg
-66kg
-73kg
-81kg
-90kg
-100kg
+100kg
WORLD RANKING LIST WOMEN
-48
-52kg
-57kg
-63kg
-70kg
-78kg
+78kg